IMPLEMENT ISO COMPLIANCE SOFTWARE THAT WORKS with and FOR YOU
Cloud-based IMS for compliance and better business management
When it comes to housing small business systems and meeting compliance requirements on an ongoing basis, your organisation needs the support of a reliable and user-friendly platform. The right compliance management system software helps you manage your workforce remotely and increases the effectiveness of your ISO compliance.  
A cloud-based integrated management system (IMS) is a digital solution that future proofs your business and allows you to reach your core objectives of achieving ISO certification. Operating within a quality, cloud-based IMS makes compliance with ISO standards not only attainable, but simple. 
Compliance management software allows you to better manage:
Workflows and documents

Compliance, legal obligation, licence and permit registers

Incidents and actions 

Non-conformances and issues

The risk of potential impacts to the business

Industry-specific audits and inspections 

Contractors, employees and suppliers 

Meetings and agendas

And ideally much more. 
The benefits of cloud-based systems include:
The ability to easily manage compliance in the field

Improved administrative, communication and employee efficiency 

Increased productivity and improved communication through automated processes

Access to real-time data, information and insights remotely

Freedom and flexibility of employees being able to work remotely

Customers impressed by communication and reporting systems

Scalability for your business to grow

.
Taking compliance management to the cloud
While it is possible to run a successful SME and adhere to standards using a manual paper-based system or a local server-based software solution, taking your compliance to the cloud represents a major step forward in the growth of your business. A cloud-based IMS is a compliance solution providing real-time online visibility of your environment, health and safety, risk, field work, and other processes and activities. In other words, all your compliance needs can be integrated in a single digital space that's available from anywhere. 
If you operate a business in a highly regulated industry – and even more so if you find yourself missing out on tenders for key government or large commercial contracts – implementing simple, cost-effective compliance management software in Australia can help your business get (and stay) compliant. 
The right compliance management software can consolidate and configure your compliance systems into one efficient platform, enabling your business to:
BOOST PRODUCTIVITY:

Mobile, cloud-based platforms help you automate time-consuming, repetitive  tasks and free up time for your team to do the work that matters most.

COLLECT DATA FASTER:

Recording evidence of events and completing compliance or other forms wherever your workforce is, on their device of choice, eliminates the barriers to conformance.

REPORT & ANALYSE:

Compare and contrast information across multiple people and sites in real-time to identify patterns, system improvements and training needs so you can fix issues before they become problems.

MANAGE SAFETY REMOTELY:

Access your safety incidents in real-time from anywhere and make sure issues are resolved quickly and efficiently.

IMPROVE INFORMATION FLOW:

Reduce duplication and connect your workforce through simple, efficient workflow solutions.
Digital IMS+ – the ultimate cloud-based compliance solution
Working closely with regulatory authorities and peak industry bodies, Integrated Compliance Solutions has developed a comprehensive, cloud-based, industry-specific compliance package that enables your business to automate tender, registration, licensing and certification requirements in one convenient paperless system. 
Digital IMS+ allows us to map your workflows to suit your individual business needs and integrate them into the cloud with all automations and notifications required. Along with freeing-up people for more vital work, automating workflow can reduce human error, ensure greater security and speed-up processes.
The communication tools provided by Digital IMS+ make capturing and actioning feedback easy. This helps ensure that long-lasting change is supported, and that employees are motivated to master new technology with a forward-thinking mindset.
Our exclusive Digital IMS+ package:
Delivers certification to relevant ISO standards
Gets you compliant in under 90 days (assuming prompt completion of tasks required for certification by client) so you can meet contract and tender requirements sooner.

Is fully customised to your business needs

Includes all SOPs and legal requirements.
Digital IMS+ makes it easy to:
Monitor every aspect of your business in real-time using dashboards

Enhance your team communication with live updates 

Effortlessly manage your risk register, legislation register, staff and contractor register, and chemical register

Tender for government and commercial contracts

Complete forms and upload images on the go 

Maximise business performance through workflow automations 

Quickly and easily search for anything across all your data

Impress customers with the most efficient systems and compliance

Maintain and adjust your systems as your needs change.
LET US HELP YOU
In 10 minutes, we can provide you with the answers you need:
Digital IMS+ features
Our no-fuss, cloud-based, end-to-end compliance solution packages offer a simplified way to demonstrate and meet your compliance requirements.
COMPLIANCE MANAGEMENT & LEGISLATION UPDATES
Manage compliance and legal obligation registers, licence and permit registers and automatically send notifications and expiry date reminders to any of your staff.
INCIDENT & ACTION SYSTEM
Our tailor-made online forms are linked to a dashboard system with actions, workflows, investigations and findings.
RISK MANAGEMENT
The Risk Management module will help you identify, assess, control and manage potential impacts to the organisation.
AUDIT, INSPECTION & OBSERVATION
This system is designed to manage industry specific audits, inspection and observation forms and checklists, ratings, scoring, non-conformance and corrective actions.

ASSET MANAGEMENT
This system is designed to store plant and equipment registers in one place with easily accessible maintenance and calibration schedules, inspection records and much more.
CONTRACTOR, EMPLOYEE & SUPPLIER MANAGEMENT
Generate individual portals for contractors and suppliers to self-manage and upload documents, insurances, and have them complete actions, checklists and inductions online in one place.
ISSUE MANAGEMENT
Identify and track stakeholder issues and manage timely resolutions and outcomes. Ensure this links directly to your risk management effort.
MEETING MANAGEMENT
Manage meetings, agendas, minutes and attendees, and assign actions straight from meeting records, accessed and signed by your team working remotely, all in one dashboard.

MOBILE
Work on any browser or through a mobile app for iOS and Android.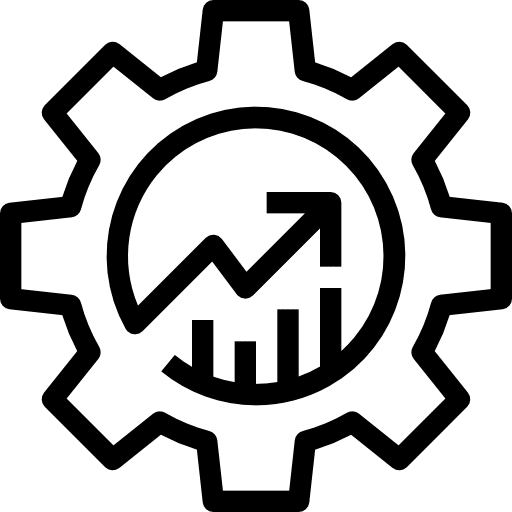 BUSINESS INTELLIGENCE
Business Intelligence systems, reports and dashboards designed for the specific industry.
DOCUMENT ACCESS AND MANAGEMENT
Access your documentation from wherever your team is working. Have one central place for all your important information that everyone can rely on. Manage document control permissions for key documentation.
For a no-obligation chat about our compliance management system software and consulting services, or any other compliance matter, call us on 1300 132 745.